IT'S ALL ABOUT THE SAUCE!!
¶ Merry Christmas with Bongiovi ¶
Limited Edition Bongiovi Christmas Gift Set: "Simply Enjoy"!
This Christmas Gift Set from Bongiovi Brand
simply belongs in everyone's Jon Bon Jovi collection!
---
Were are still delivering
:
:
:
00
HANDMADE WITH LOVE
Each set is unique, and no to are the same.
Set OFFER WITH "Marinara or "Arrabbiata".
You choose your set with pasta and sauce.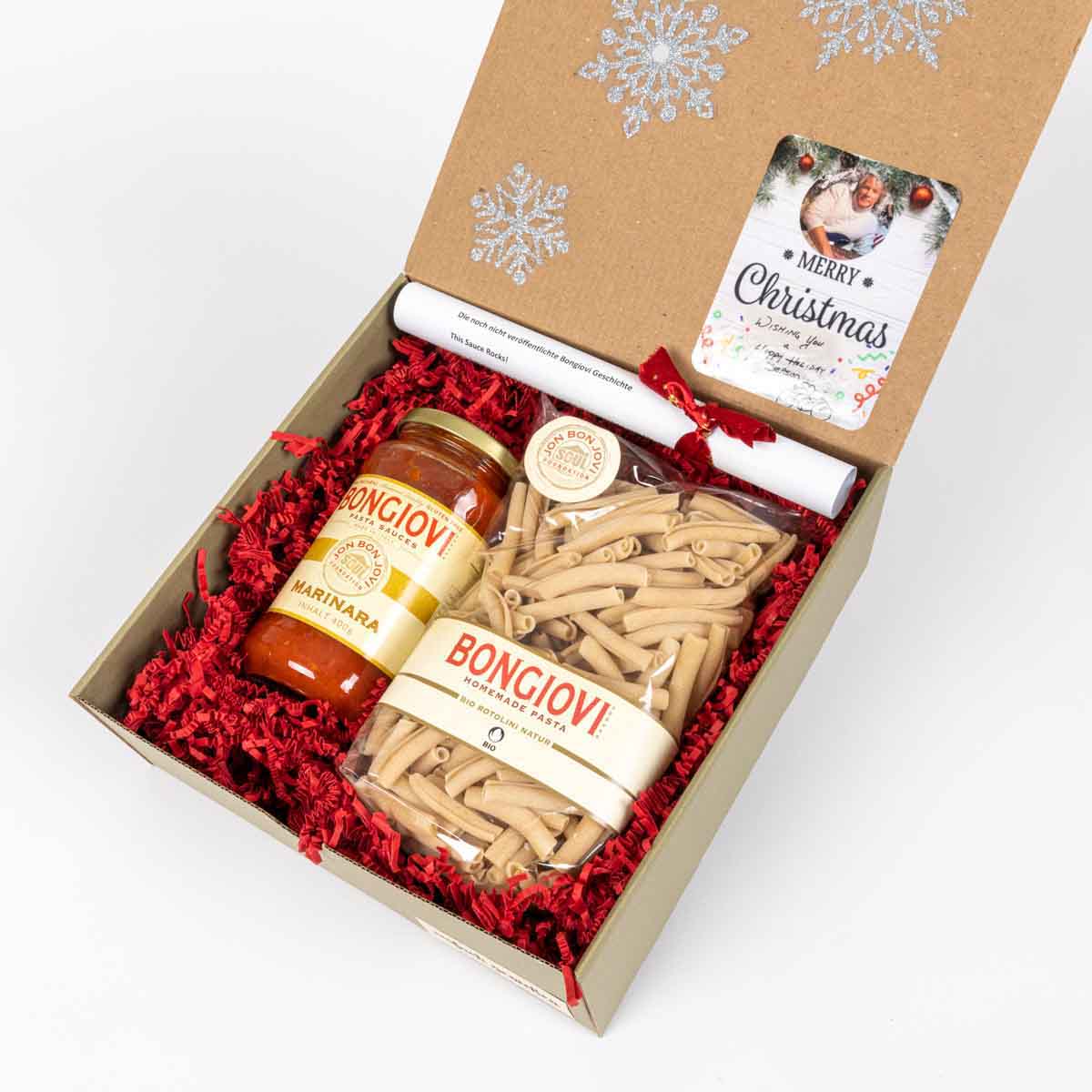 The FOLLOWING ALSO INCLUDED
The unpublished story of the Bongiovi Family..."Fourth Generation."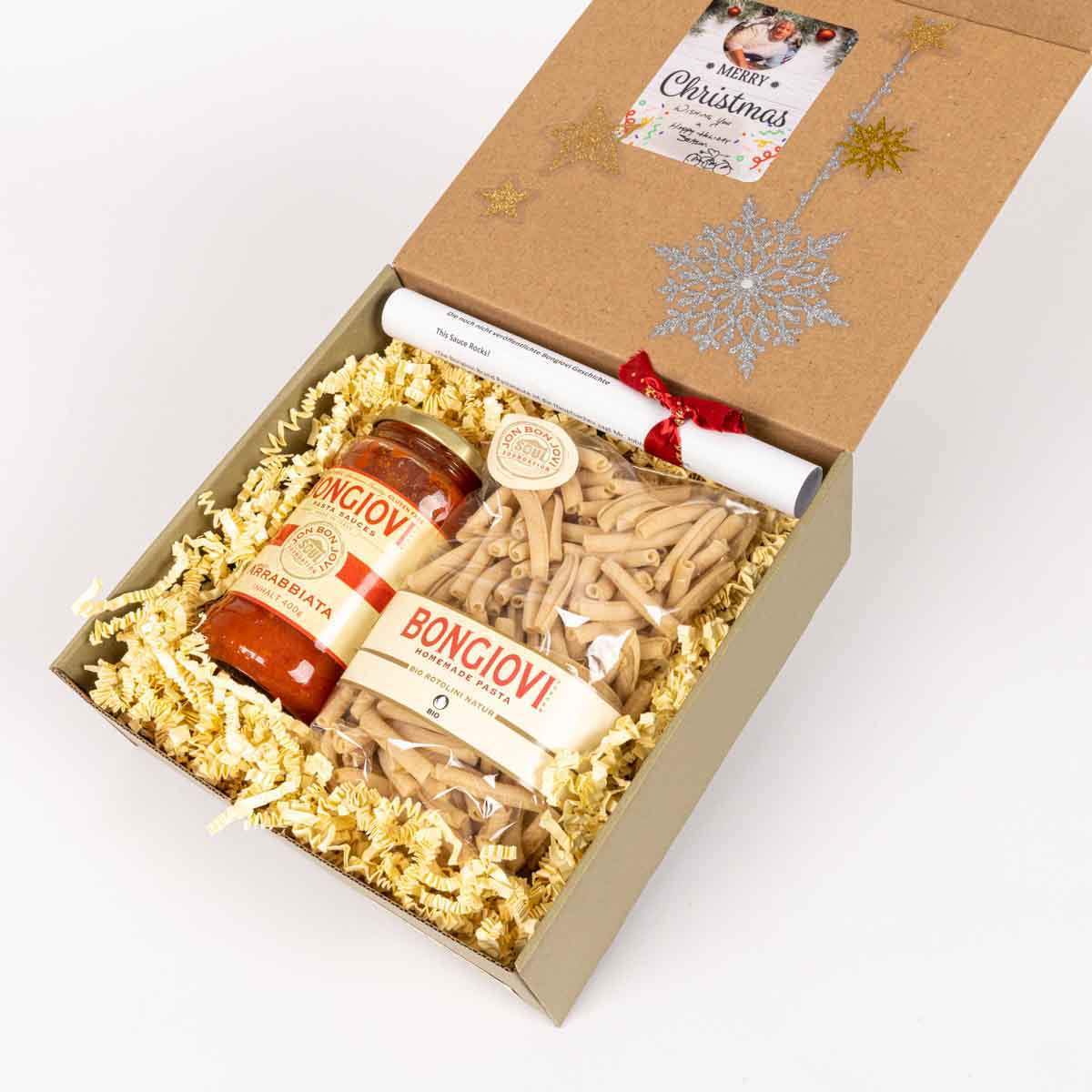 ---
Give away a touch of Bongiovi!
CUSTOMERS LOVE OUR PRODUCTS!
"From order to delivery, simply great! And most importantly the pasta sauces are made from the highest quality. Simply delicious and will definitely come again!".
The Story the 4. Generation
"Bongiovi Brand Pasta Sauce is one of the main ingredients in our family tradition", says Mr. John Bongiovi Sr. (short Mr. B) "It was customary to have family and friends to enjoy pasta and sauce." These are the words from Anthony Bongiovi (Photo Right).
You can find out the whole story, and what Jon Bon Jovi adds to it when you order the limited X-Mas Set in our online shop.
✕